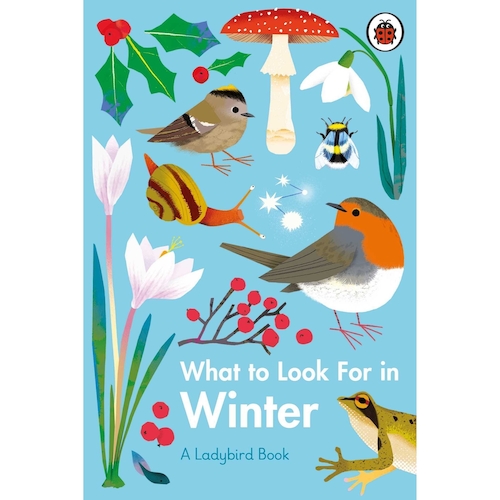 What to Look For in Winter: A Ladybird Book
| Format | Price | Buy |
| --- | --- | --- |
| 48-page hardback - What to Look For in Winter: A Ladybird Book | £5.99 | |
Sorry, What to Look For in Winter: A Ladybird Book is out of stock.
Description
What to Look For in Winter: A Ladybird Book
Despite the bare branches and long, dark nights, winter in the UK is a season full of life. The clear winter skies are filled with birds and the early morning frost reveals the tracks of nocturnal creatures. T his book takes a closer look at hoar frost, woodland fungi, clear starry skies and morning mists as the secrets of winter begin to appear in the world around us.

The original What for Look for… books, written by E.L. Grant Watson and illustrated by Charles Tunnicliffe, were published in the late 1950s and early 1960s. These books explored the changes and exciting events that could be observed in nature during each of the four seasons. Inspired by this heritage, the new series is published by Ladybird 60 years after the original What to Look For in Summer and Autumn hit the bookshelves, to bring a new curiosity and awareness of nature to the next generation of readers.